Scholarships
The National Society of Black Engineers' 2023 Fall Scholarship cycle is now open!  To apply for a scholarship or learn more, click HERE.
STEM for Her awards scholarships in honor of former board members Louise Peabody and Dede Haskins as well as an Empowerment Scholarship. ALL scholarships are merit-based. The next scholarship application cycle will open on February 14, 2024 and close on March 27, 2024.  For more information, click HERE.

The Stokes Educational Scholarship Program
The Stokes Educational Scholarship Program is available to high school students (seniors) who have demonstrated skills in the critical areas of computer science and electrical engineering and are planning to major in them. ​
The Stokes program offers up to $30,000 a year for tuition as well as an opportunity to work in the summer at NSA for 3 months in those areas mentioned above; housing and entitlements are provided in excess of 75 miles. The student will also receive a salary for the entire year along with guaranteed employment at NSA after graduation. As a program recipient, benefits, including paid leave, holidays, insurance and 401K plans are included. Learn more and apply HERE.
---
Internships
NEW! SHIP Internship Program
Students interested in science can spend their summers in our labs through NIST's Summer High School Intern Program (SHIP). You'll learn from top scientists at NIST and work on your own research project. 
SHIP is an eight-week, unpaid educational internship. Students need to provide their own housing and transportation.  Learn more and apply HERE.
Pathways Program
Students & recent graduates, if you are a current student or recent graduate, you may be eligible for federal internships and job opportunities through the Pathways and other student programs. The Pathways Program offers federal internship and employment opportunities for current students, recent graduates and those with an advanced degree.  Find more information HERE.
NASA Pathways Internship
Specializing in multi-semester experiences, the Pathways Internship Program prepares you for a career at NASA and offers a direct pipeline to full-time employment at NASA upon graduation.  Learn more and apply here.
CVENT has Internship Programs Available
These internship programs are only available for college juniors. More information about the specific internships offered can be found on the CVENT website: https://www.cvent.com/en/careers/campus-recruiting.  Point of contact for more information: Rachel Hendricks, [email protected]
NASA Internship
Students at least 16 years of age and a current sophomore, junior or senior who a US citizens with a 3.0 GPA on a 4.0 scale are eligible for a NASA internship.  Learn more here. Application currently open.
---
 

Other
NEW Do you have a vision to transform your community—and the world—for the better? Where others see problems, do you see potential? Prudential Emerging Visionaries is a national recognition program that awards young people who are leading innovative projects to address financial or societal challenges in their communities. Learn more and apply HERE.
Did you know that more women are majoring in STEM than ever before?  AAUW is constantly working to get even more young women interested in STEM fields.  Join them on October 4 at 7PM ET for the College Search and Selection session of their STEMed for Girls series. This session will focus on preparing students for college applications, including essay writing and looking into financial aid and scholarships.  Register in advance HERE.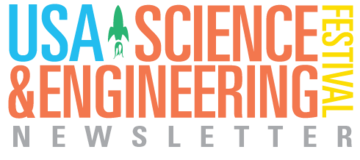 Aspiring Environmental or Aerospace Scientists, check this out!
Through 30-minute presentations, middle and high school students can get an inside look into the exciting careers and inspiring personal journeys of diverse STEM role models. The 30-minute max episodes premiere throughout the school year and are then available on-demand to fit in your schedule.  You can register or view other episodes on demand at X-STEM All Access.
University of Maryland
University of Maryland A. James Clark School of Engineering has multiple summer programs to learn about engineering, participate in hands-on activities, and meet engineering students and professors.  Learn more here.

 Upcoming Events

GIT events are scheduled during the school year. Click the button below for new GIT events or programs.

Other Opportunities for GIT Girls


GIT is periodically informed about other programs, scholarships, certifications, or events that our GIT Girls may be interested in. Click the button below to scan the current list and see if any interest YOU!
Students + Parents + Organizations + Individuals


Join our mailing list to receive up-to-date announcements and newsletters about our programs.


Sponsor? Donate? Volunteer?


GIT is proud to offer a range of opportunities to support GIT Girls and support our mission. Click the button below to learn how you can GIT involved!

GIT Newsletter


Get highlights of recent GIT programs and current events! See our Newsletter Library here.

GIT Video Archive


Missed one of our GIT Programs or want to see it again? Check here for speaker and program recordings and view at your convenience.