Girls in Technology (GIT) is led by an all-volunteer committee of Women in Technology (WIT) members who produce programs designed to excite, inspire and educate girls in grades 6 through 12 in the Washington D.C. Metro Region about the vast array of career opportunities in Technology.
GIT programs reach over 500 girls in the DC area. Our vision is to significantly increase the number of girls, especially underserved girls, who can envision their own path for education and career opportunities, to pursue Technology education and ultimately join the ranks of successful women in Technology careers.
GIT offers in-person programs during the school year at sponsor locations throughout the DC area. Certain programs will be offered in virtual formats, as needed to provide safe alternatives or to connect local girls with professional women or companies around the U.S.
Program speakers, mentors and committee members volunteer their time to make a difference in the lives of the future generation.

GIT Programs Include:
GIT Mentor-Protégé (MP) Program – for Girls in Grades 9 - 12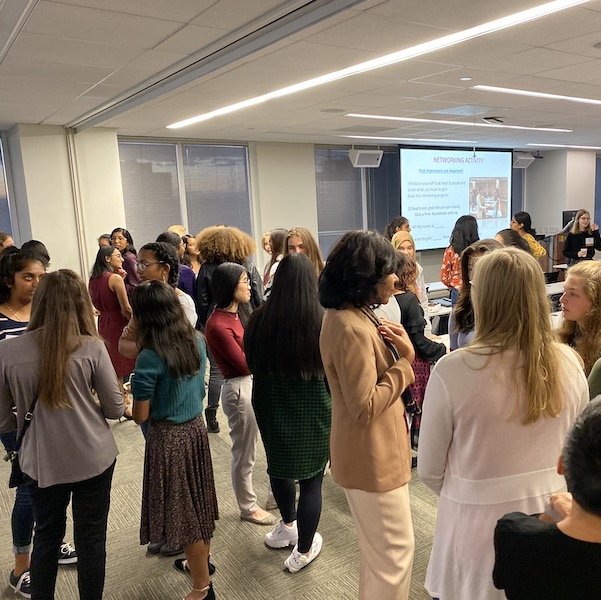 Mentor Protégé (MP) is our longest running program and connects girls with professional women mentors and like-minded girls, to identify pathways to careers in Technology. MP members attend five evening sessions, each lasting approximately ninety minutes. The agenda typically includes networking, a speaker/panel experience and mentoring on topics such as Technology Career Explorations, A Passion for Technology, etc. Finally, each active program participant will receive items from GIT or our Sponsors. Graduating seniors who turn 18 years old will be eligible to receive a one-year student membership to Women in Technology (WIT)!
GIT.Connect Program – for Girls in Grades 6 - 12 and Alumnae

Introduced during our 2021-22 Program Year, the GIT.Connect Program supplements other GIT programming to help expand exposure to Technology topics of interest in more depth than other GIT programs may allow. GITgirl members attend evening or Saturday sessions, each lasting approximately ninety minutes. The agenda typically includes networking, relevant topics (women business owners, internships, career paths, etc.) and interactive exchanges between participants and presenters or Technology experiences. Recent programs have included Python programming and Living and Working in Space.
Scholarships and Awards Program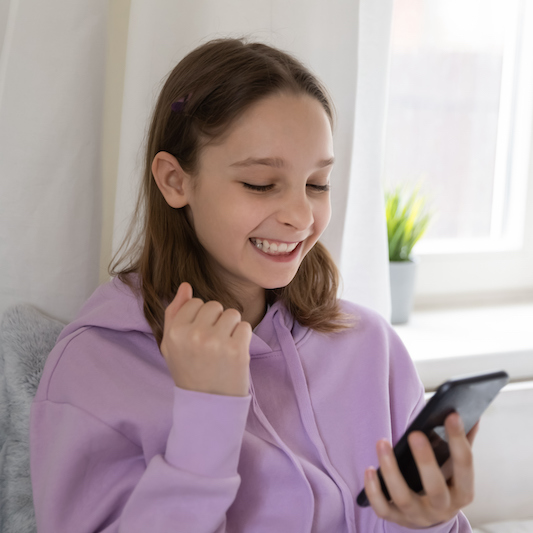 The Scholarships and Awards (S&A) Program provides GIT members an opportunity to win scholarships that will help enrich their lives and reduce the financial barriers to participate in Technology-related activities. The S&A Program is designed to provide Technology Experience scholarships for girls in grades 6-11 and Higher Education Scholarships for girls in 12th grade and designated Alumnae groups. Scholarships are competitively awarded based on application submissions, essay responses, program engagement and rubric-based judging results. Finally, each active GIT Program participant will also qualify to compete in topic specific awards.  Some of the S&A Program winners will be invited to attend and/or be recognized at the annual WIT Leadership Awards.

Alumnae Program – for Post-High School Graduates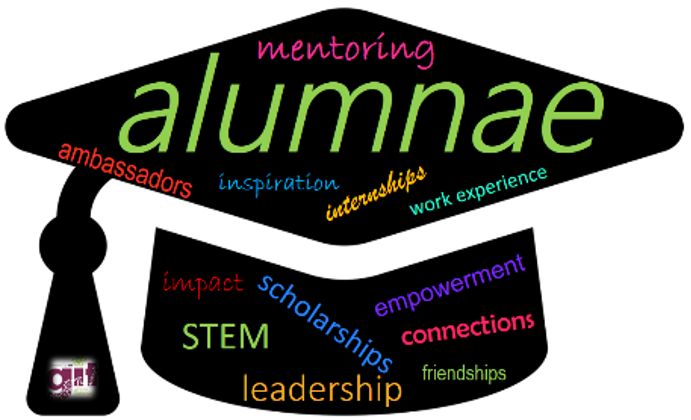 The GIT Alumnae Program will connect post high school girls to the GIT community, where we foster professional and personal growth, while encouraging Alumnae to "pay it forward" to enrich the Technology experience of middle and high school participants. The Alumnae Program focus is on GIT Program graduates that are not yet working fulltime in Technology. Alumnae participate in networking, panel discussions, workshops, etc. Alumnae are also eligible (age 18 and above) to receive a free or discounted one-year student membership to Women in Technology (WIT).
Girls in Technology Seven Core Beliefs
Through our programs, Girls in Technology helps girls develop and maintain values for achieving personal and professional success based on GIT's 7 Core Beliefs.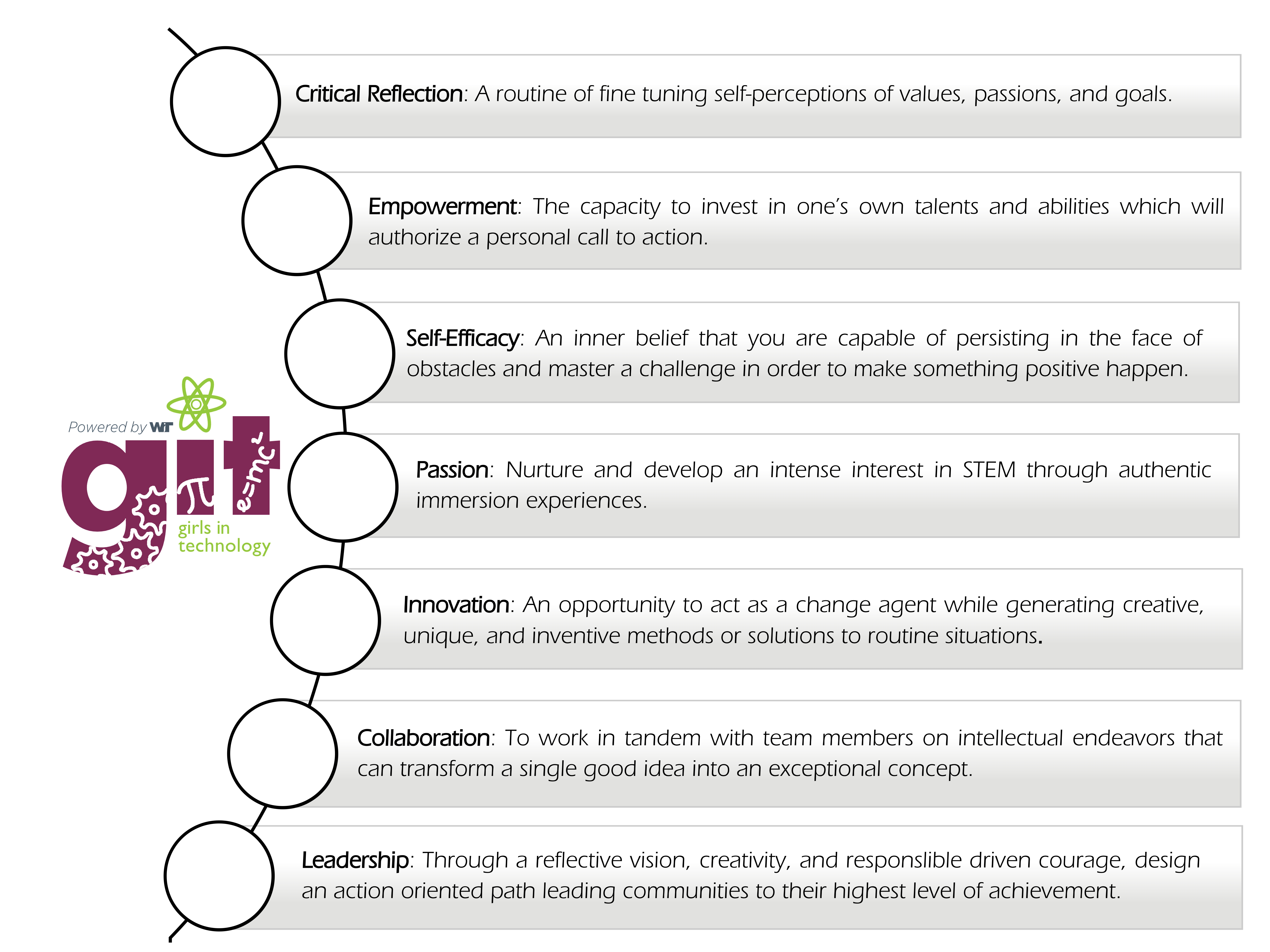 GIT Leadership

Girls in Technology Program Chair
Bella Trenkova
[email protected]

Girls in Technology Program Vice Chair
Angela Robinson
[email protected]

WIT Board Member at Large, Emerging Leaders
Shelley Brown-Philips
[email protected]

Find GIT on Social Media!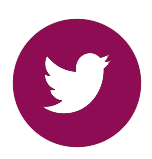 Upcoming Events

GIT events are scheduled during the school year. Click the button below for new GIT events or programs.

Other Opportunities for GIT Girls


GIT is periodically informed about other programs, scholarships, certifications, or events that our GIT Girls may be interested in. Click the button below to scan the current list and see if any interest YOU!
Students + Parents + Organizations + Individuals


Join our mailing list to receive up-to-date announcements and newsletters about our programs.


Sponsor? Donate? Volunteer?


GIT is proud to offer a range of opportunities to support GIT Girls and support our mission. Click the button below to learn how you can GIT involved!

GIT Newsletter


Get highlights of recent GIT programs and current events! See our Newsletter Library here.

GIT Video Archive


Missed one of our GIT Programs or want to see it again? Check here for speaker and program recordings and view at your convenience.